"Hi, Renee is my name, but I prefer to be called big ass, it's an affirmation of my fitness efforts." My hips are very plump, big and sloping, and my skin is firm and elastic. I want to be slammed hard from behind, and I want to be slapped roughly on the ass. My "juicy zone" is ready for you, along with my never-developed anus, all about to move.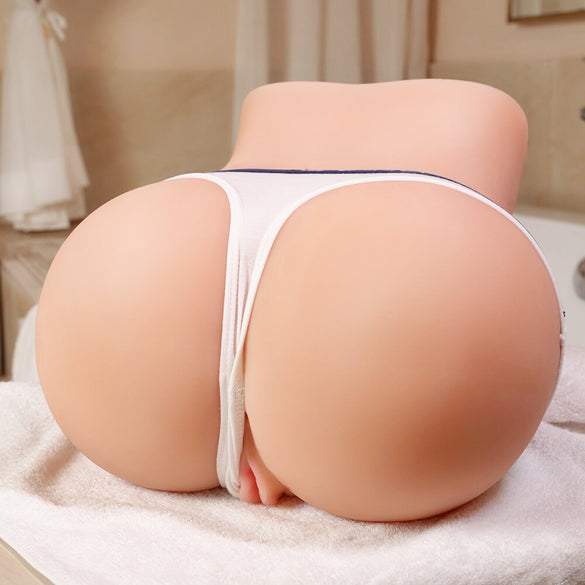 Attractive Pussy Toy
We have specially designed a heavy butt masturbator with real pussy lips and plump buttocks. It weighs in at 25.56lb like a real mate, with attractive curves closer to real female proportions. Its big soft pussy can fill your palm and you can knead it as much as you want. It is under your control.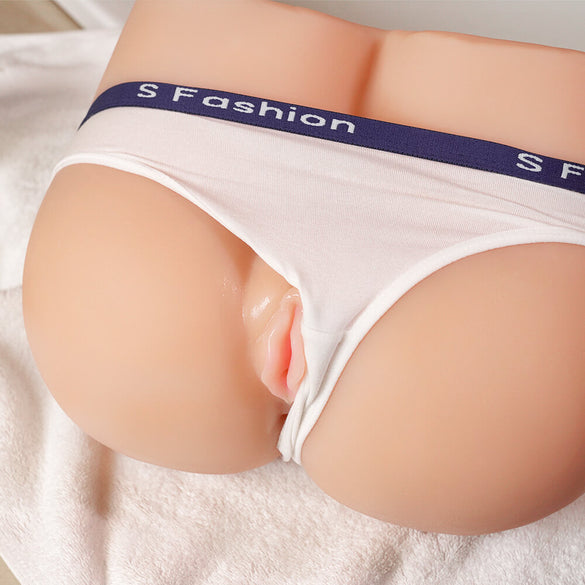 A Tunnel Full of Surprises
This sex doll features two completely separate tunnels that bring different sensations. The realistic amusement tunnel provides intense stimulation and is covered with ribs and nubs for a stimulating massage that is guaranteed to drive you wild! Slip inside and let it squeeze, pleasing you with every thrust!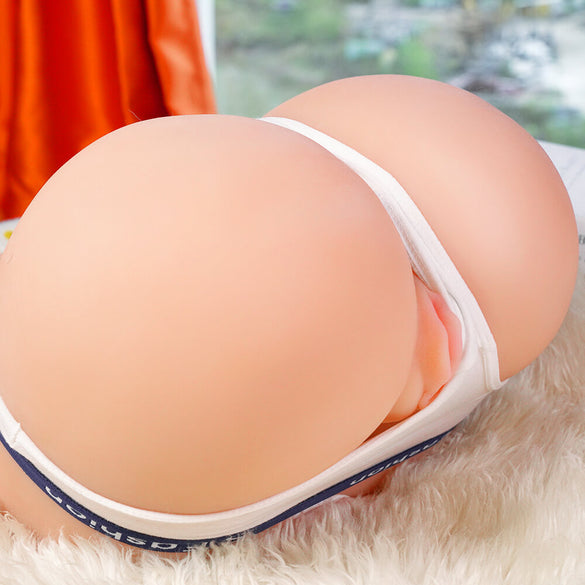 Soft, Skin-Friendly Material
The same look and feel as real skin for the most realistic experience. Squeeze Eve's big pussy and grab its soft skin so hard, you can't tell it's real or not with your eyes closed, as if you're fondling a real lady waiting to be conquered. No matter how hard you fuck it, it won't tear or break, Eve just want to bringing you an amazing sexual experience.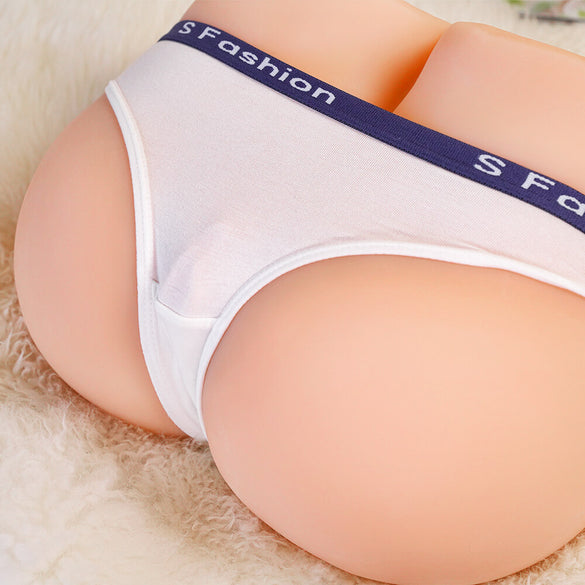 Easy Storage
The perfect size ass toy that won't take up a lot of storage space. You can put it in your closet, suitable box or storage bag. You just need to find ways to make you happy. The packaging is private, it's a secret between you and me.
Sex Doll Cleaning
Apply cotton swab with warm water and antibacterial soap.
Use this swab to clean the hole. Use the pliers to insert the sponge into the hole until it is clean.
You can dispose of this swab, now repeat steps 1 and 2 above.
After two wipes, the hole should be totally clean, now we can insertanother dry sponge to remove excess soap or water.
After drying the doll you can apply talcum powder to the outside of the orifice.
Except to cleaning the orifice after each use, we recommend washing the doll's body in the tub with soap every 14 days.
Sex Doll Maintenance
Avoid dressing the doll in super tight or clothes that fade easily.
Avoid contact with sharp objects.
Be careful of drying and direct sunlight.
Keep the doll in lying position.
To avoid dust accumulation on the doll, it is best to keep the doll in a specified boxor cabinet.
Abstain from sharing your doll with other people, to prevent spreading of disease.
Learn more